---
Specialized Transportation
When it comes to specialized transportation, shipments and deliveries, get the special attention they require when you work with us.   Momentum Transportation provides 'white glove' care for shipping electronics equipment, power generation equipment, tradeshow booths, large furniture, appliances and more, so you can exceed your customers expectations.
With a full range of specialized transportation services, including multi-person pickup and delivery, expert product handling, removal of packing materials, specialty crating, blanket wrap or padded vans, we offer the highest levels of customer service for shipping white glove loads.
Handled with care
Specialized transportation service requires 'white glove' care and attention to detail. We'll make sure you make the best impression with deliveries to your customers, all the way from pickup to delivery – and every minute in between.
Customized service, 24/7
Our experienced account representatives ensure you get exactly what you require. Someone is always available, 24 hours a day to answer your questions.
Wide range of services
You have the flexibility to choose exactly what you need from a comprehensive menu of services that includes blanket wrap, specialized crating, inside delivery and many more delivery and handling specifications.
---
Hazardous Material (Hazmat) Transportation
Shipping hazardous materials adds extra layers of complexity. You can count on us for the highest commitment to safety at every step, stringent adherence to regulations and compliance, and a stellar track record to ensure your shipment arrives on-time and damage free.
We know what steps to take to transport hazardous materials in the safest possible way. No matter what kind of hazardous materials you are shipping, All Landstar Business Capacity Owners are hazmat certified, and our hazmat specialists provide personalized service every step of the way with the attention to detail that minimizes risks of all kinds.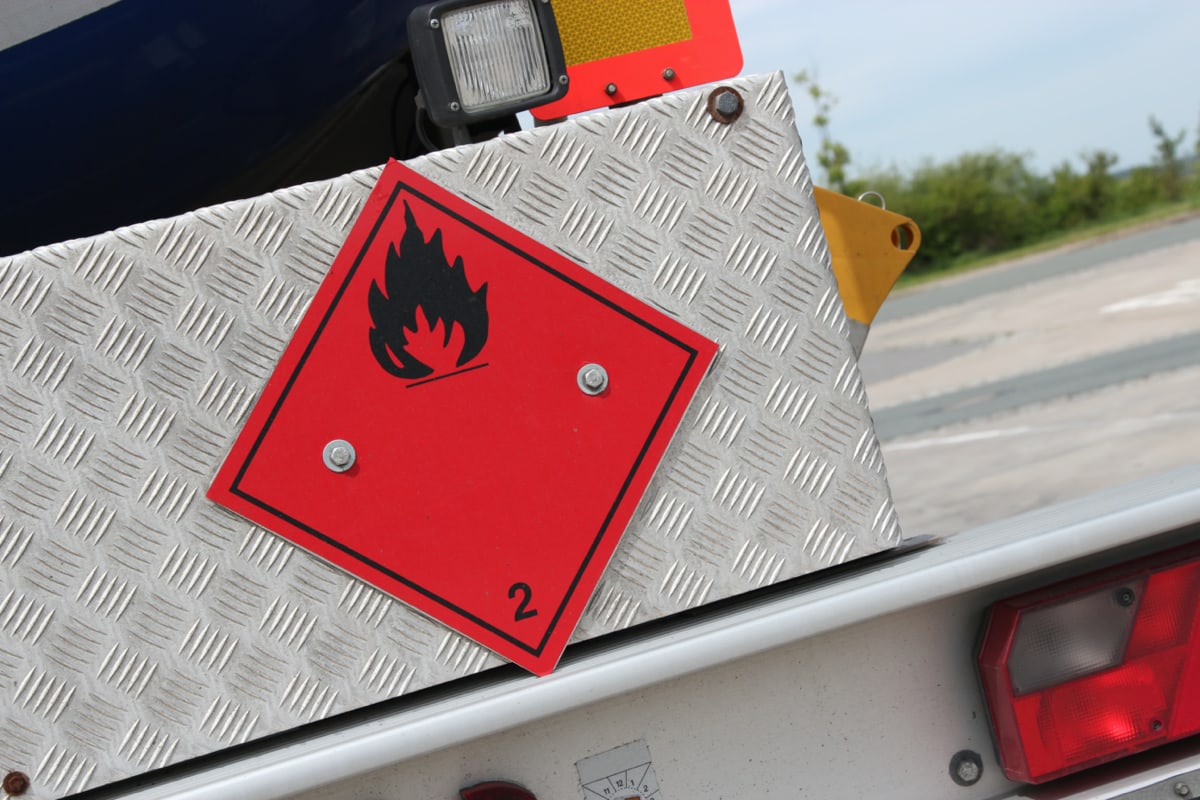 Stay in compliance
Landstar Business Capacity Owners (BCO's) are required to maintain hazmat certification, and Landstar compliance requirements go beyond what state and federal laws require.
Specialist expertise 24/7
You get dedicated, experienced hazmat specialists assigned to your account that can advise and assist you with every detail of shipping hazardous materials, as well as 24/7 customer service. You always have someone on hand to answer your questions.
Timing is everything
There's no doubt, shipping hazardous materials requires extra attention. You can count on us to manage hazmat shipments minute-by-minute, hour-by-hour with extra care and stewardship, making our project management unmatched in the industry.
---
Learn more about our Hazardous Material (Hazmat) transportation services
Download our Hazardous Materials Transportation Fact Sheet
Download Brochure
Thank you for setting us up with your Landstar driver, Dave. He is a true professional. We appreciated his work ethic, sense of humor and flexibility during the week. He truly gave us 'White Glove' service. We look forward to working with you again soon.
- Research and Development Chef, Popeyes Louisiana Kitchen
Did you know Landstar has a variety of Technology tools to help you stay on top of shipments?
The Landstar Connect ® and Shipment Manager are two such proprietary tools that provide shipment visibility through:
High value security status updates
Integrated in-transit status updates
Designed for customers to tap into capacity
Shipment settlement that encourages repeat bookings
Customized reporting
Landstar's Load Alerts ® also provides:
Digital load matching and shipment management
Functionality across numerous industries, capacity configurations and shipment types